3.5 /10 heat level
Organic Jalapeno & Habanero peppers. Pineapple. 12 spices. 
Spicy. Tangy. Sweet. Smoky.
Vegan + Gluten Free+ Allergen-Free 

The star of brunch. A spicy, tangy, and just a tad bit sweet everyday table sauce that is thinner than ketchup and thicker than hot sauce, made with fresh ingredients you can actually read.

Inspired by the Mambo Sauce (the patron sauce of D.C.), we've created a fresh hot sauce with more than 20 ingredients, including jalapenos, pineapple, and ginger that everyone can enjoy.
Elevate brunch to a whole new level. It is literally perfect on almost any and everything with enough heat to keep you coming back.

Mambo No. 1, our flagship condiment is a crowd-pleaser and true game-changer.

 
The official sauce for D.C., Maryland, and Virginia residents and ex-pats.
The Sauce King
My go-to sauce for everything now. I was lucky enough to have stumbled upon Mambo No. 1 in a DC gift shop on the wharf. My first taste let me know I was about to form a habit. I now find myself in the kitchen at midnight heating up leftovers because I want my Mambo fix, but can't quite bring myself to just drink it straight out of the bottle.
The packaging, customer service, and free sample bottle of Johnny Sauce (killer on breakfast burritos and wings) let me know this was from a company passionate about their products. I've since been telling everyone I know who appreciates the best of heat and flavor to get a bottle sooner than later.
HOLY SH*T !!!!!!!
I heard so much about it, i ordered a 3 pack to see what it was about. And now, my veggies have life!!!! OMG
Love it! Love the packaging it came in too! The unboxing made me feel like an influencer. Will order again!
"I'm not even a sauce person"
So many incredible and fresh flavors. An unexpected delight! OMG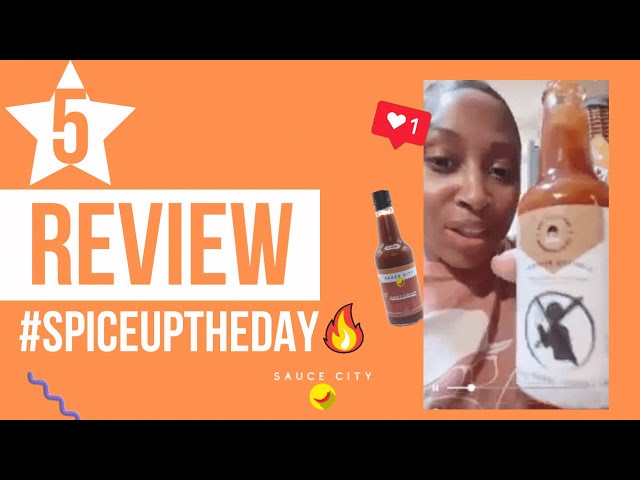 Good on everything!
I love the Mambo No. 1 sauce. It adds great flavor to everything. I have had it with eggs, casseroles, soups and more!!!